Context
In a country where 74% of children have access to primary education, but only 32% have access to secondary education, FVS-Amis des Enfants wanted to offer the opportunity for vulnerable young people to access quality secondary education. This was the origin of the construction and development project of a large school complex including a boarding school, a college, followed by a high school, which can accommodate 463 students, of which 30% are OVC (Orphans and Vulnerable Children).
The teaching at the college (3 years) and high school (3 years), based on the recommendations of the pedagogical study carried out during the project's design phase, is in line with the programme adopted by the Ministry of Education and enriched with subjects such as Applied English, new information and communication technologies (a computer library is made available to students and teachers thanks to CFM Indosuez's computer donation) or courses on economic and social entrepreneurship. This institution aims to be a reference point by offering quality and bilingual education, comparable to the best institutions in Burundi (International School of Bujumbura and Gitega International Academy) and the sub-region (Riviera High School of Kigali).
As the quality of education remains a fundamental objective, the school has set itself the target of becoming one of the top five institutions at national level. Courses are organized around the following subjects: mathematics, languages, humanities, science and technology, entrepreneurship, arts, and sports. Students also benefit from permanent and individual support from the teaching staff. Lastly, the school offers students a safe and healthy school environment in which they can also practice sports and participate in inter-school competitions.
The care of each orphan and vulnerable child amounts to 1,500 € per year, which includes tuition (salaries for administrative staff and teachers, equipment and services: textbooks, Edubox software); boarding costs (human resources, food and expenses); school and boarding supplies (notebooks, pencils, pens, bed linen, towels and clothing); "Tuzokira twese" health insurance; as well as some furniture (bed and mattress).
On the occasion of the 2018-2019 school year, the school welcomes 356 students, including 42 OVC, 72% of whom are girls. The school results recorded by these students, supported by AMADE, the Monegasque Cooperation and the school, are very positive, one of these students is among the top three students in the overall ranking.
At the national level one of the students is in 5th place and two other students have been awarded a scholarship to continue their studies in Swaziland and then in the United States as part of a university course.
Activities
For each OVC joining the college in 6th grade, integral support of the secondary schooling (3 years) is taken care of: tuition fees, school supplies, uniforms ... accommodation in the boarding school and access to health care;
- Equipment for the boarding school including beds and mattresses for new OVC;
- Participation in the general functioning of the college: teachers' salaries, administrative and supervisory staff, continued teacher training.
Results achieved
On the occasion of the school year 2018/2019:
- 8OVC who joined the college when it opened in 2014 have finalized the first cycle of secondary education and are now enrolled in high school;
- 23 OVC are enrolled in the college (12 in the 1st year, 5 in the 2d year and 6 in the last year);
- All school-educated OVC benefit from health coverage and receive full support from the boarding school;
- All OVC completed their school term with good grades.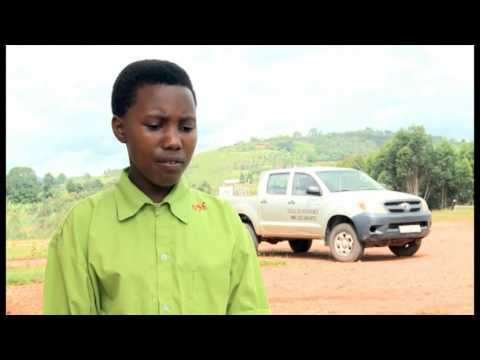 Education
Access to education of Orphans and Vulnerable Children at the Matana secondary school
I support this project
Burundi

Matana

Project status

In progress

Duration

2016 - 2020

Funding

158 120 €

Beneficiaries

31 Orphans and Vulnerable Children (OVC)

Partners

FVS-Amis des Enfants

Secondary school of Matana "Amie des Enfants"

CFM Indosuez Wealth

Stelios Philanthropic Foundation

Objectives

To give OVC excluded from the education system, particularly girls, a quality secondary education.