Context
In addition to the support provided since 2008 to improving ​​access to primary education for Burundi's Orphans and Vulnerable Children (OVC), AMADE has embarked on a wider programme aiming to improve access to quality secondary education.
In fact, 68% of Burundian students do not pursue their education beyond the primary level. A figure that increases to 80% for OVC from disadvantaged backgrounds. One reason for this is the insufficient number of secondary schools in the country (three times less than primary schools) and their location being concentrated in the capital. The resulting overcrowding in schools also undermines the studying conditions and the quality of the education offered.
Opened in September 2014 and approved by the Burundian Ministry of Education, this school is 3rd at the national level.

At the end of the four phases of infrastructure construction, whose investment level amounts to nearly 1,960,000 € on 6,794 m² of construction, the school complex, built on a plot of 5 hectares has 12 classrooms, 2 laboratories, 1 administrative building, 1 library, 2 dormitories, 2 sanitary blocks, 1 refectory, 1 kitchen, 1 sports field and a fence.

The teaching delivered in middle school (3 years) and in high school (3 years), inspired by the recommendations of the pedagogic study carried out during the design phase of the project, is in line with the program adopted by the Ministry of Education and the Ministry of Education and focuses on both classical subjects and Information and Communication Technologies, English, sports and socio-cultural activities as well as the development of personal qualities. This school is also associated with the digital education project conducted in partnership with Bibliothèques Sans Frontières and three other Matana schools in order to contribute to improving the quality of education through digital education.
Activities
- Conducting preparatory studies
- Construction and equipping of infrastructures
- Provision of quality education for 362 students
Results achieved
- 362 students enrolled at the school
- 12% of students are Orphans and Vulnerable Children
- 98% exam success rate
- The school achieved the 2nd position of the national ranking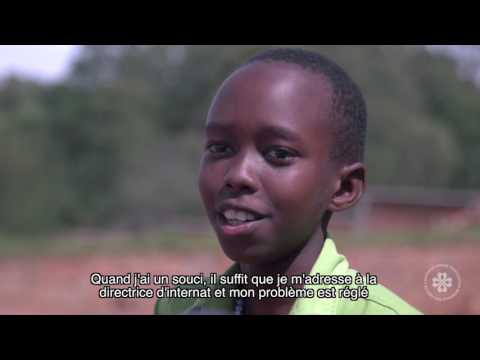 Education
Construction of the secondary school of excellence of Matana
I support this project
Burundi

Matana

Project status

In progress

Duration

2012-2017

Funding

769 677 €

Beneficiaries

362 enrolled students
42 Orphans and Vulnerable Children

Partners

Ministry of National Education
Town of Matana
FVS - Amis des Enfants
Monegasque Government

Objectives

To contribute to improving the access to a secondary education with quality in Burundi